What began in 1976 is still going strong and serving the Greater Omaha area today
Hurley's No Name Nutrition started life as No Name Organic Vitamins and Health Foods. Nancy and DeLynn Hurley had the forsight to purchase a very small store based on the results a healthier lifestyle had for DeLynn and their youngest son Trent. From humble beginnings in 1976 Hurley's No Name Nutrition Market has grown over the years and expanded multiple times. In 1988, Delynn and Nancy decided it was time to expand more and began building the West Center location.
When we began construction Oakview Mall was a large empty field and a promise of becoming one of Omaha's largest and nicest malls. At that time, West Omaha was just beginning to develop and grow. We have been very blessed by our customers to have been voted Best of Omaha for the past 7 years. Since our start, our focus has been on offering our customers not only the highest quality products, but providing a level of customer service that many tell us is unmatched. Our passion is helping you achieve better health.
Voted Best of Omaha 7 Years in a Row!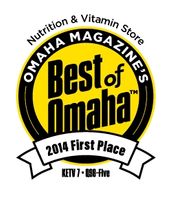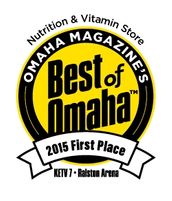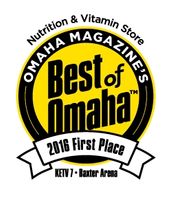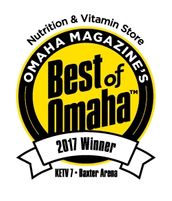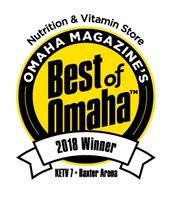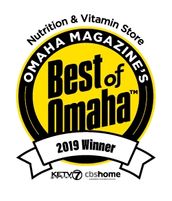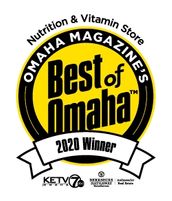 Friendly and long-term staff members
We are a family owned nutrition and health store that strives to provide an excellent level of customer service to each person who walks into our store. Our employees are made up of our family and loyal members who have been a part of our team for years. Our goal is to connect with customers and find out how we can help them live a healthy lifestyle.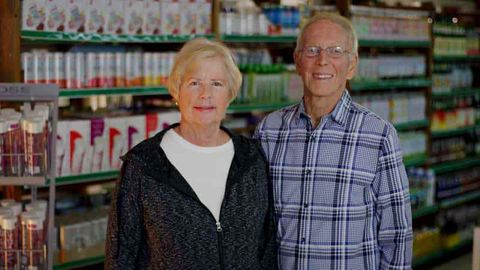 Nancy & Lynn Hurley
Co-owner and founder
Nancy and Lynn are the founders of Hurley's No Name Nutrition Market. Since 1976 they have poured their hearts into Hurley's No Name Nutrition and have been lucky enough to raise their two sons and a grandson to continue the family business. They shopped at the store for their family when it was under previous ownership and fell in love with the idea of owning their own nutrition store. They have two locations of No Name Nutrition Market and there are currently three generations running the stores. What's the secret to Hurley's No Name Nutrition Market serving the area for more than 40 years? A commitment and love of serving their customers and friends that you'll only find from a family-owned business.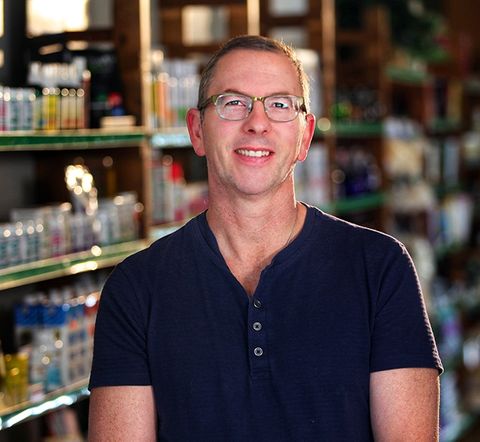 Todd Hurley
CEO
Co-Owner of No Name Nutrition, Todd is the oldest son of Lynn and Nancy. He began working in the family business at age 14 and now, his son Josh is also in the family business. You may also see Todd's daughters Kaley and Jersey in the store lending a helping hand here and there. Most often you'll find Todd in the 72nd street store. He works hard to build customer relationships and is always willing to drop whatever he is doing to make sure that his customers' needs are met.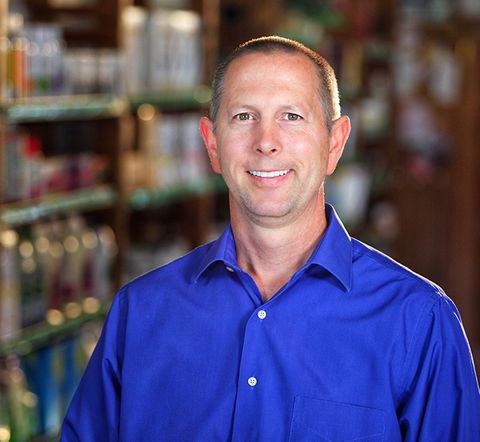 Trent Hurley
CFO
Co-Owner of No Name Nutrition, Trent grew up in the family business too alongside his brother and parents. Most days Trent can be found at the West Center Road location. Married to Kim, they have two sons – Austin and Sam. Trent is an endless source of knowledge for No Name Nutrition customers and loves getting to know the folks who come in to their stores on a first- name basis.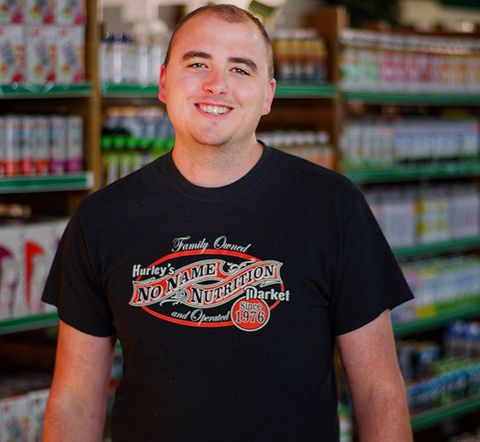 Josh Hurley
General Manager
Josh is the son of Todd Hurley and has worked at No Name Nutrition Market since he was 14 just like his dad and uncle. He is a great source of knowledge for all those that walk into the store, is knowledgeable on the store's variety of products including CBD products, and assists customers with understanding their uses and benefits.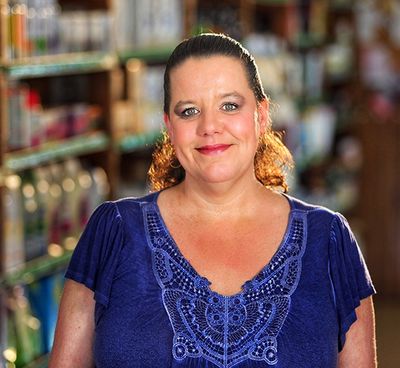 Kristina
Kristina has been with No Name Nutrition for 6 years. She began working with No Name Nutrition while studying for her Holistic Health Care degree. Kristina has firsthand experience with the life changing effects of using natural solutions for ailments and encourages and helps her customers to find solutions that fit for their lifestyle.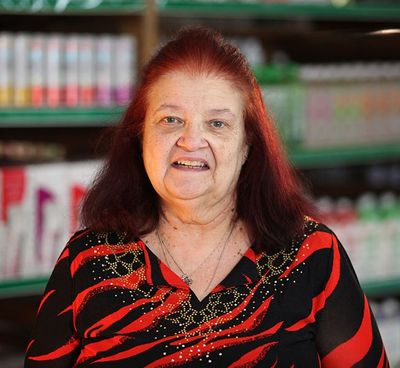 Cindy
Cindy has worked at No Name Nutrition for more than 14 years. She works primarily at the West Center store and enjoys the customer interaction at No Name Nutrition Market. She values her customer's health and strives to make sure they find the best products for a healthy lifestyle. One of Cindy's favorite products is Omega Vision which supports healthy eyes, antioxidant support, and a healthy brain.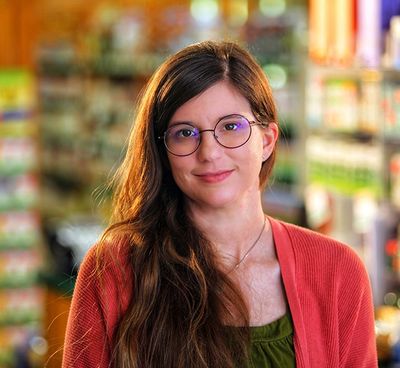 Jennifer
Jennifer has worked at No Name Nutrition Market since 2005. Jennifer works primarily at the West Store. She loves teaching customers about the variety of herbs they carry and their uses, and enjoys when customers return with success and recovery stories from using recommended products. A few of Jennifer's favorite products from No Name Nutrition Market are vitamin D on a daily basis, a rotation of probiotics, and Raw CBD by CBD+.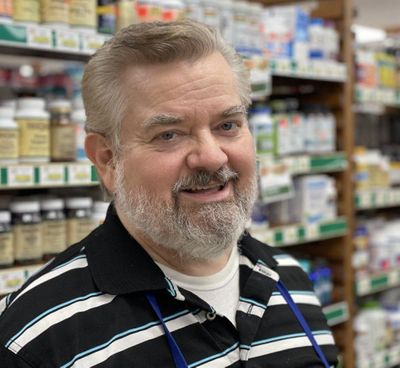 JT
JT has only been at No Name Nutrition a couple months, but has truly enjoyed his time working at the store. He has had the ability to further his education on health and wellness during his time at the store, and feels that he has truly been able to better himself.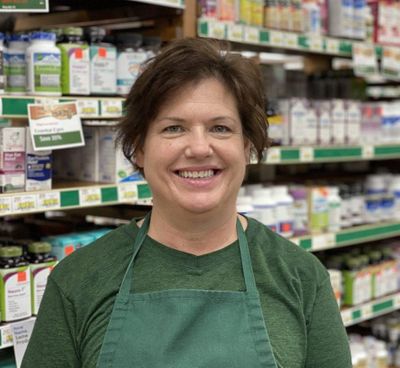 Shelly
Shelly has only been working at the store a few months, but has been shopping at No Name Nutrition for over 15 years. When the pandemic hit, and her priorities were realigned, she found that health and nutrition were something she really wanted to learn more about and No Name Nutrition was the perfect place to work. Everyday is a new learning experience for Shelly. For years she came in for the chemical free and organic soap and essential oil products, now she goes into work at No Name Nutrition to educate herself further about health and nutrition with a smile on her face.
2 Convenient Locations
Visit one of our locations today and experience the warmth and comfort of days gone by because No Name Nutrition Market is the place where you truly get "the old-fashioned help" you're looking for.